AMED Studies Home Page
Housed in the historic College of Ethnic Studies at San Francisco State University alongside the studies of Indigenous communities and other communities of color, the AMED Studies program is framed within a justice centered perspective that is grounded in the need for accountability and service to multiple publics, including those within and outside of the academic community. AMED generates and advances a counter narrative that views Arab and Muslim communities as communities of color within the US, in the Americas, and transnationally across other diasporas. AMEDs intellectual focus and framing will complement and build on the Comparative Ethnic Studies approach that is central to the Race and Resistance Studies Program in the College of Ethnic Studies.
AMED Studies provides an intellectual home to scholarship and analysis on pertinent issues affecting Arab and Muslim communities. Through engagement with the larger community, with activists and scholars engaged in critical and decolonizing work in the field, through its efforts toward documentation, analysis, and skilled pedagogy, AMED Studies represents a cutting-edge initiative and an urgent scholarly enterprise for students at SF State.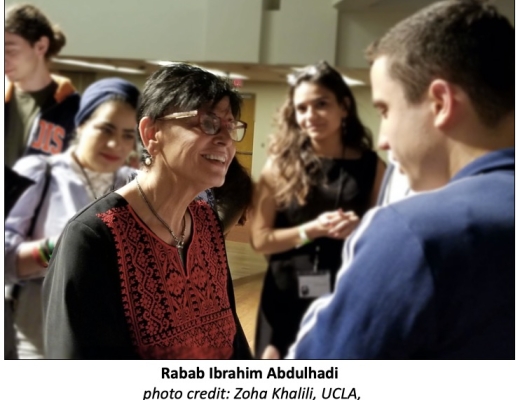 Dr. Abdulhadi Awarded Georgina M. Smith Award
AAUP's Georgina M. Smith Award is given to a person or persons who provided exceptional leadership in a given year in improving the status of academic women or in academic collective bargaining and through that work improved the profession in general