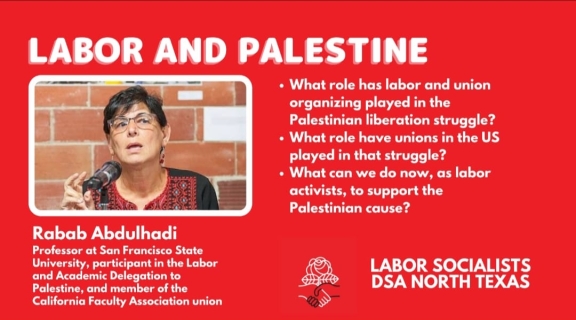 Labor and Palestine
Sunday, July 18
Event Time
05:00 p.m. - 07:00 p.m.
Contact Email
amedstaf@sfsu.edu
Overview
Join us and DSA North Texas for a discussion of the relationship between labor organizing and Palestinian liberation with Dr. Rabab Abdulhadi, professor at San Francisco State University and member of the California Faculty Association union.
What role has labor and union organizing played in the Palestinian liberation struggle? What role have unions in the US played in that struggle? What can we do now, as labor activists, to support the Palestinian cause?
This event will take place via Google Meets on Sunday, July 18 at 7 PM Central.
Meeting information will be made available shortly before the event here: